Legal Support Network Article
Business Documents - The Achilles Heel of Brand and Compliance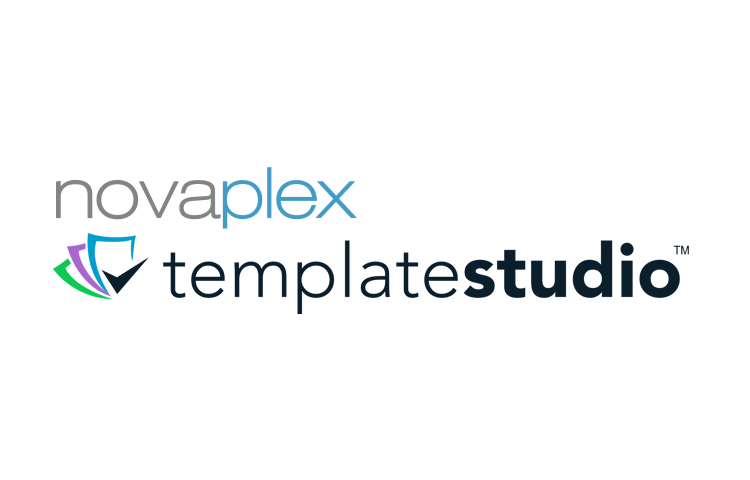 Brand, consistency and reputation is of the utmost importance to any professional organisation.
Law firms invest significant amounts ensuring that their brand is both widely accessible and consistent. Yet, given that these firms spend so much on various marketing activities to attract and win new business, as well retain existing clients, a key area that is frequently forgotten is the branding and consistency of the core business documents that are produced. A primary reason why a client has engaged with that specific law firm in the first place.
It really isn't just 'what you say' but also 'how it is presented'; business is won or lost on this differentiator if all other measures of a firm are equal.
Law firms have invested many thousands of pounds in Document Management Systems, to store and retrieve information, yet very few have defined processes surrounding the actual production of their documents.
Even back in June 2010, in a briefing on legal efficiency, Richard Susskind stated: "Lawyers are in the business of generating documents, and for over 30 years we have had technologies that will help support this process, make it more reliable and quicker; and somehow we just haven't embraced that."
Any poorly drawn up or formatted documentation creates a negative impact with the client, particularly considering the fees paid. With MS Office now being nearly thirty years old, clients now fully expect their fee earners to be able to produce professional looking documents at all times. Yet this does not happen - why?
As with many things it is due to a combination of factors; poor MS Office expertise, a lack of understanding by the business on what documents are required and their usage profiles, difficulties in finding or accessing the right template or precedent content and, finally and most regularly, with MS Word itself, a powerful word processor that can demonstrate somewhat inconsistent behaviour when it comes to layout, numbering and formatting.
To address this problem, third party document template and automation products were developed but frequently these solutions have taken many months to implement and at a significant services cost. Ultimately these solutions have provided an inflexible working model not suited to the changing needs of a law firm environment which, ironically, results in a worse situation where fee earners find workarounds such as copying old non-standard documents to save time.
Poor brand perception is one issue but the other more serious problem is that of compliance. When fee earners use workarounds to produce engagement letters and other key business documents, it puts the firm at risk. Key clauses can be potentially outdated, non-compliant or even omitted. Incorrect sensitive information may inadvertently remain when using documents, previously used for a different client, which in turn may result in heavy data protection and GDPR fines.
So how does a law firm address this issue? The good news is that next generation providers, such as Novaplex, are approaching the creation and management of key business documents in a much more simplified manner, addressing the key elements of any successful document template and; or content initiative;
Business Analysis
Understanding how a law firm operates and their specific document needs is crucial but shouldn't take months to complete. Working with providers that have extensive law firm experience and whose portfolio includes comprehensive business analysis services as standard, ensures all requirements are captured quickly and effectively, all the key stakeholders are included, best practice methodologies are employed, pitfalls avoided and there is clear communication throughout.
Simplicity
Previous document template and production solutions have demonstrated that simplicity and autonomy are essential. Any solution that endeavours to cover every scenario, locks down core MS Office functionality, or impacts how a fee earner or support staff operate, will fail and result in fee earners looking to alternative solutions and workarounds.
A document template, automation or content solution should not limit the functionality of MS Word or any other core business system. It is far more sensible to implement a solution with a low technical footprint, that integrates seamlessly with MS Office, DMS, CRM etc.
Change
Change is the only constant in any organisation. For a solution to provide true business benefits it must accommodate for change without the need for excessive additional project time or services costs.
If a firm wants to add new or change existing templates this should only take the time it takes to create the new template layout and upload into the existing environment. If this doesn't happen then the business cannot respond to client and regulatory needs on a timely basis which will in turn lead to fee earner workarounds and the aforementioned business risks.
Advisory and Support
Finally, underpinning the above elements, is the need for the law firm to access specialists in the area of document templates throughout the lifecycle of their solution to ensure that it remains optimal at all times.
Only through working with consultants who have both worked in the area of document production within a law firm and other professional services environments can a firm guarantee that the solution in place meets their document brand, reputational and compliance requirements.
For more information on Novaplex software products; Template Studio, Template Studio Print and Threadprint please contact Michelle Langton, Managing Director of Novaplex michelle.langton@novaplex.co.uk.
About Novaplex
A UK based Software and Services Company established in 2008. Providing a range of software solutions for the creation and automation of documents and presentations and email attachment metadata cleaning.
Our solutions and experience achieve:
Reliable, easy to use software to create all business documents
Quality and consistency of brand across documents, presentations and spreadsheets
Improvements in document production processes through automation and electronic signatures
Reduced risk and ensuring compliance
Efficiency and simplicity in the production of documents and presentations
Professionally designed documents and presentations with impact
Intuitive and user friendly software products
All software is Office 365, Office 2019 and 2016 compatible
Software is available in 32-bit or 64-bit versions
Request a demo
View article